If you want to see what angels from polymer clay look like, we present you a large collection of photos. These cute creatures are easy and fast, even for those who are trying to sculpt these beautiful figures for the first time.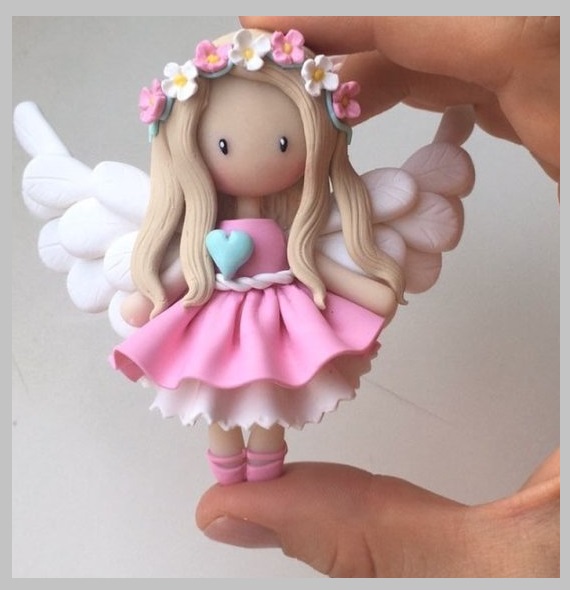 For modeling angels from polymer clay you can take just one color – white, and then paint the figure or leave it in its original form.
Mandatory attribute of angels in polymer clay – is, of course, their wings. They can be done in texture, creating the effect of feathers, or make a smooth, but be sure to respect the form itself.
Such figures can be used in different ways:
As an adornment of your favorite mug by attaching the angel to the side;
As the top for a long spoon;
small angels can become interesting earrings or a pendant;
and angels in the form of Christmas tree toys are relevant before the New Year or Christmas;
angel figurine over the mantelpiece can fill the house with a sense of comfort and tranquility.
Decorate the figure of an angel of polymer clay you can in his own way: to put him in the hands of a heart, a bow with arrows or a small musical instrument.
In any case, these angels and the process of creating them for sure give you a lot of positive emotions.
Our selection of polymer clay angel ideas